DoubleSTARS™ – the Foundation Seminar
Boyce-Astro conducts and supports the DoubleSTARS™ astronomy research seminars online and in participating classrooms at several locations in the fall and spring semesters each year. Since its introduction in 2016, BRIEF continually upgrades this seminar each year so that the content and tools provided continue to evolve as science moves forward. The objective remains the same: you will propose and conduct original research in astrometry as a team member and complete a scientific research paper accepted for publication.
Science is performed through research that is published in peer-reviewed journals. You will experience that entire scientific process from proposal to publication. One might say it is a "Boot Camp" for student scientific research that applies to any field of science. Your publication will enable you to go to the top of the class for scholarships, internships, and applications to schools and jobs.
See what graduates have to say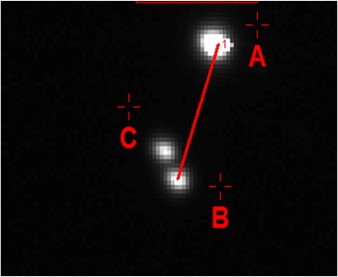 Your research will be to observe double stars and measure their movement. Such research in astrometry has formed the basis for astrophysics. Through determining the orbit traced out by two stars that are gravitationally bound (binaries), one can determine their combined masses. Your work will be published in the Journal of Double Star Observations (JDSO.org) and become part of the historic Washington Double Star Catalog, the database for all double star observations. Go here to see our orientation video.
First you need to register for the FREE Boyce-Astro IntroSTARS™ online class in basic astrophysics. Sign up any time but try to start at least two weeks before the start of the DoubleSTARS™ class.

Not sure? Here's some more information for your review:
IntroSTARS™ Syllabus – your guide for the course and all the topics covered – Click here
Video Intro to IntroSTARS™ – a brief video what you will do in the course – Click here
An example IntroSTARS™ video class on Parsecs and Light Years – Click here
All you need to do is click on the link below to register and enter the course – and it's FREE
Signup for the FREE IntroSTARSTM self-paced online course here
You will begin online classes after IntroSTARS™. Teams are formed to pursue separate projects. After learning how to use astronomical data bases, you will learn how to do astronomical observations and then propose the subject of your research project. Next comes your observations and analysis using the Las Cumbres Observatory, Boyce-Astro equipment, and software tools. You will be coached all the way from observing your target through to having your research paper published.
The seminar uses Google Classroom, and eight classes are held online. Classes focus on discussion of questions from the weekly materials and assignments. Assignments are designed to become part of your poster and paper. A video capable computer or laptop is necessary for the seminar as well as a good internet connection.
There will be two presentations held in person if possible: your proposal and your science poster. You will gain experience in making a scientific presentations and in presenting a poster at a science conference. An optional field trip and star party may be included depending on availability, weather, and logistics.
You will use Las Cumbres Observatory's world class equipment or Boyce-Astro's unique and specialized observatories. Boyce-Astro provides an online server to enable all students to access their data and the astronomical software needed regardless of their personal computer platform.
Click here to see a typical seminar calendar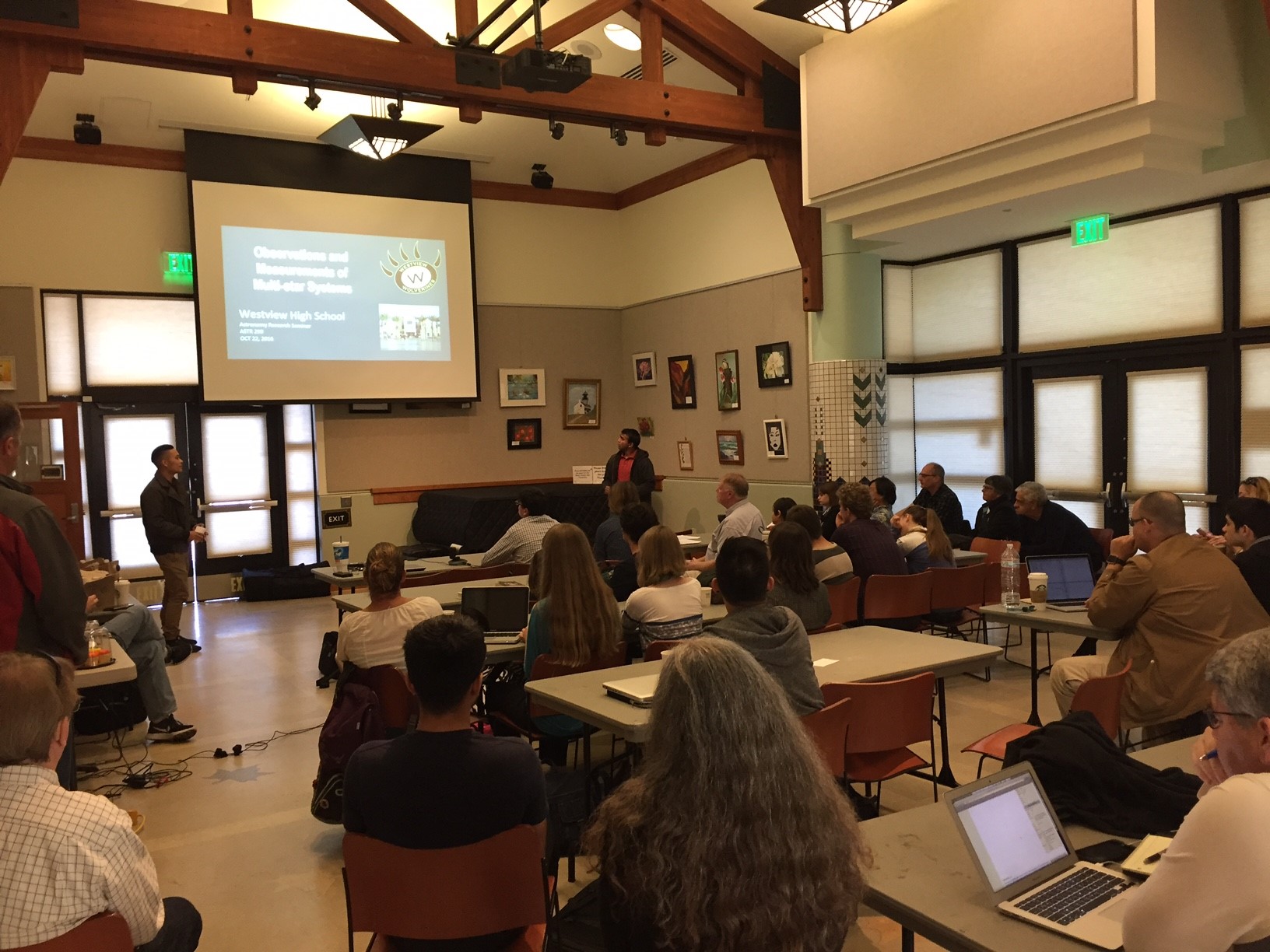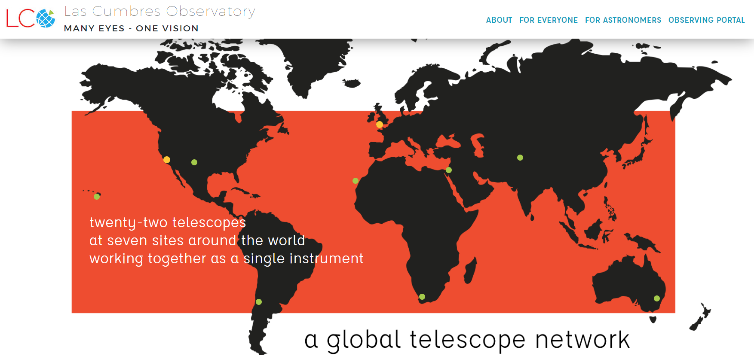 Completion of your project
You will receive a Certificate of Achievement when you when complete the program through your poster and first draft paper. BRIEF will pay your first-year membership dues to the San Diego Astronomy Association (SDAA). You will be eligible to mentor future Boyce-Astro student teams. Special opportunities are offered to graduates such as becoming a telescope operator or pursuing independent research. You will also be eligible to enroll in the other BRIEF programs described on this website and for BRIEF internship projects.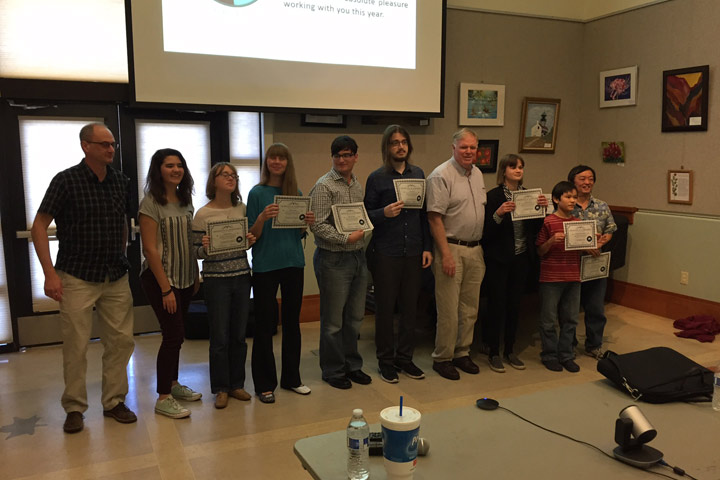 Your real graduation is your published paper – just like real life. Boyce-Astro will support you through the process by reviewing and editing your drafts and then submitting it for peer review. As soon as your research paper is accepted for publication by the JDSO or other journal, you can include that recognition in applications for college admissions, scholarships, internships, and employment.
Go here to see papers students have published
For technical support for links on this page, please send an email
info@boyce-astro.org
.
DoubleSTARS™ and IntroSTARS™ are BRIEF trademarks.