BRIEF will continue its three-part online student research seminar program in 2023. The three online seminars in astrometry, photometry, and python are the core of the BRIEF program which began with DoubleSTARS in 2015. Online asynchronous tutorials and self-paced classes support the seminars. Students are encouraged to continue to mentoring and independent studies after completing one or more of the seminars.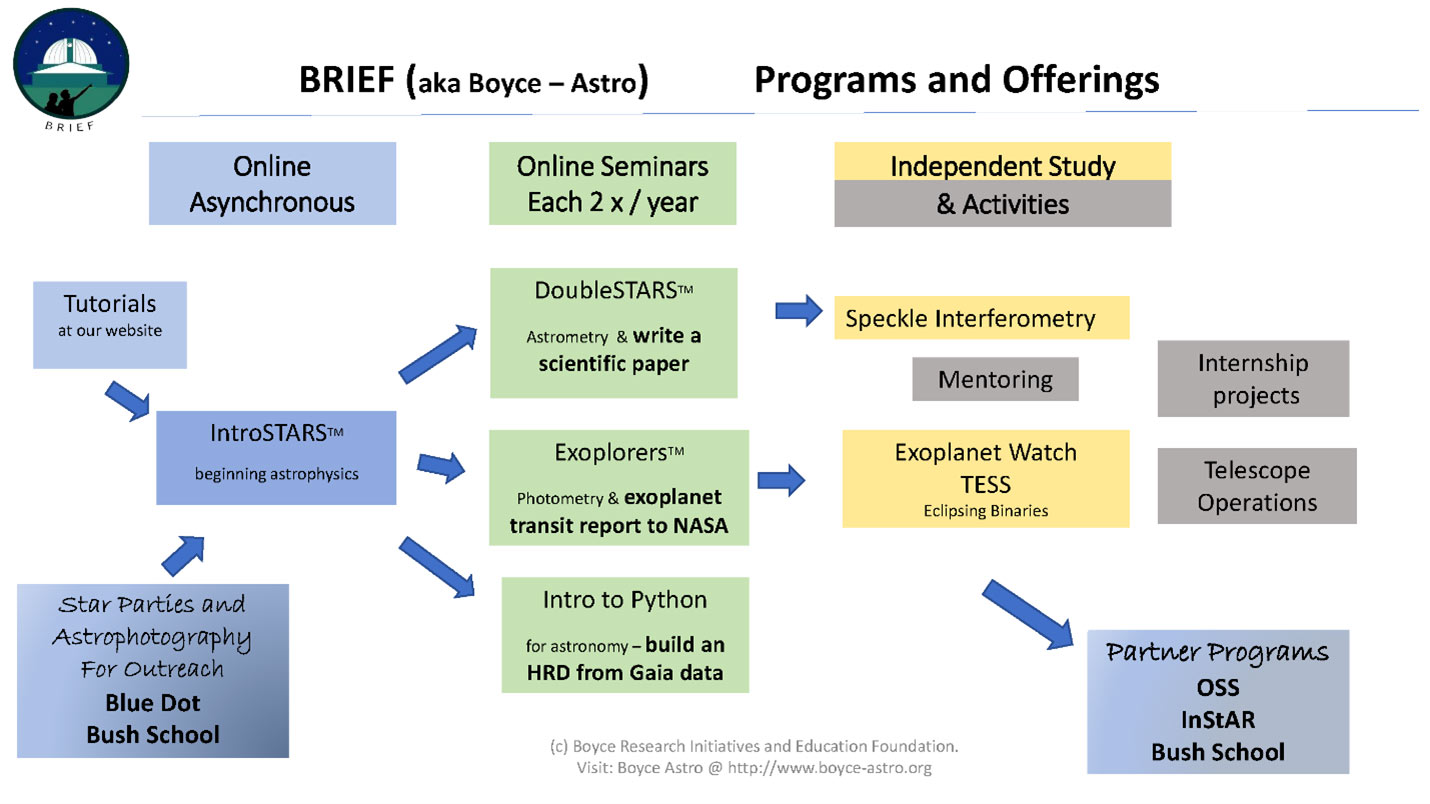 Overview of the BRIEF student astronomy research program in 2023
DoubleSTARS will start in February and September 2023. Exoplorer seminars start in January and August this year. The Intro to Python will be held in March/April and October / November of 2023. Stay tuned in to the Boyce-Astro website for future announcements for the programs.